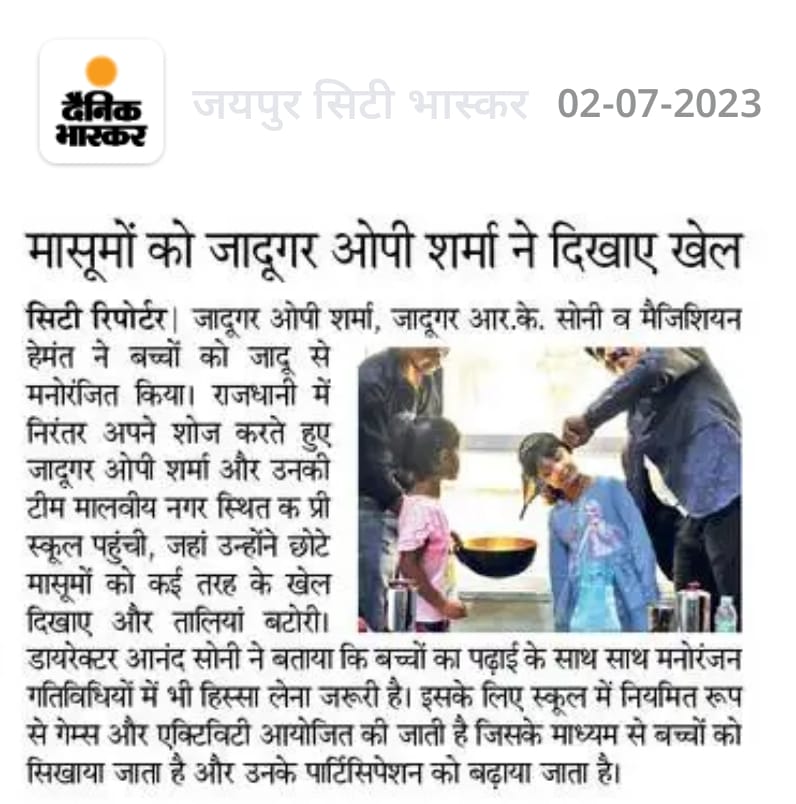 Magician OP Sharma Mesmerizes Kids at Ka Preschool
Magician OP Sharma wowed the young audience at Ka Preschool with an enchanting magic show, leaving everyone amazed. The event received media coverage, highlighting the school's commitment to nurturing creativity and imagination in children. A day filled with wonder and joy, fostering cognitive and emotional development.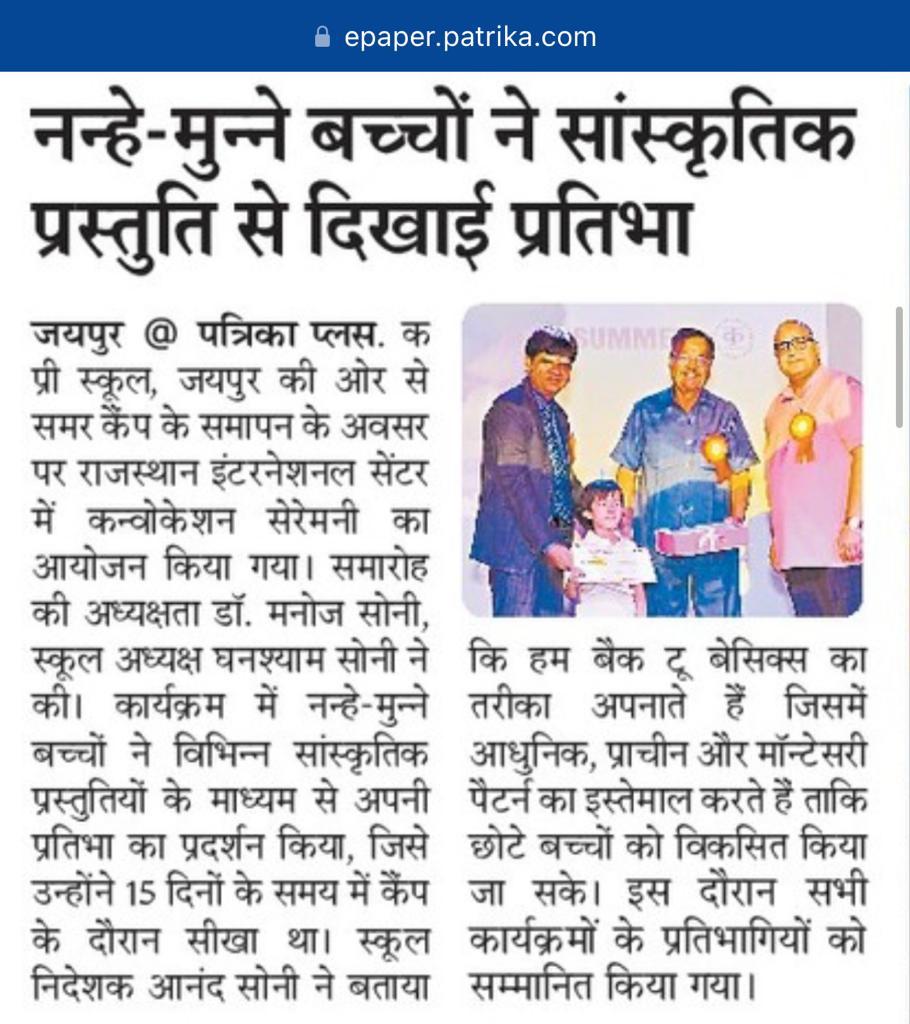 Ka Preschool's Summer Camp Convocation Receives Esteemed Media Coverage!
Ka Preschool's inaugural Summer Camp Convocation Ceremony garnered extensive coverage from esteemed media outlets, recognizing the achievements of young preschoolers and the school's commitment to exceptional early childhood education. The event celebrated the completion of a enriching summer program, providing a nurturing environment for children to explore, learn, and grow.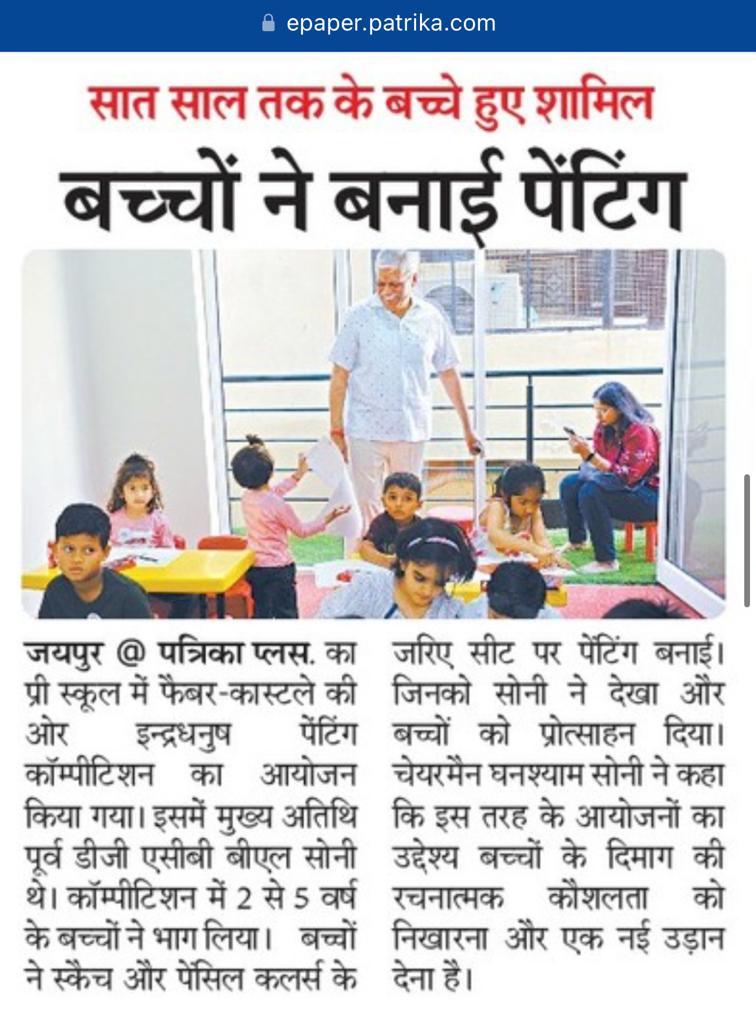 Indradhanush Competition: Unleashing Young Artistic Talents – A Colorful Celebration of Kids' Art and Creativity
Welcome to the vibrant world of the Indradhanush Competition, where budding artists aged 7 and below have captivated hearts and minds with their exceptional drawing and painting talents. This art and drawing competition has provided a brilliant platform for young minds to express themselves creatively and showcase their boundless imagination.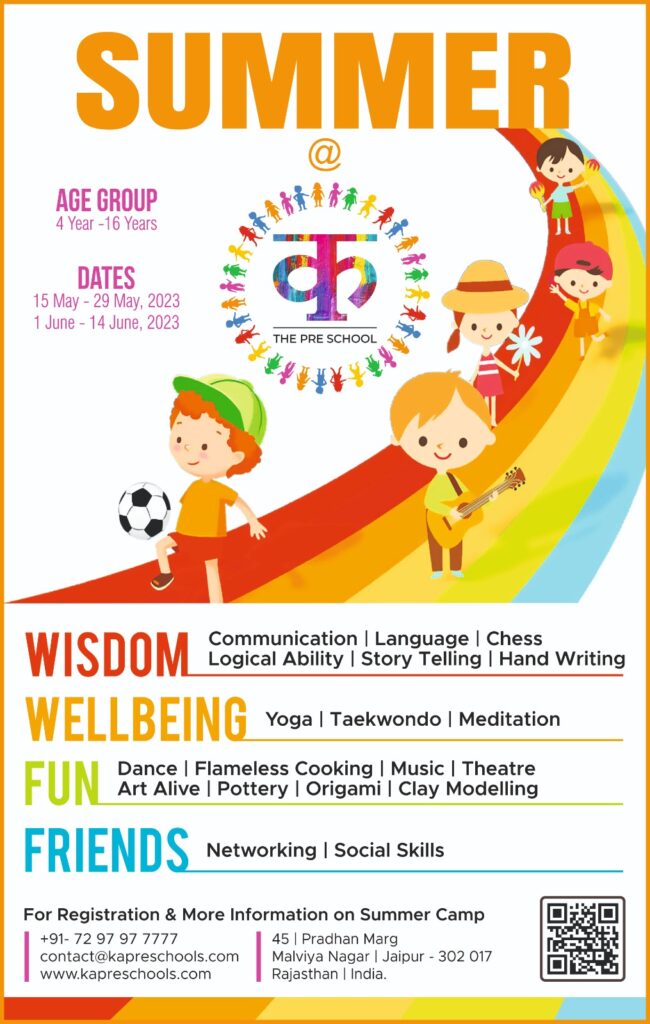 Give your child the best summer experience with an exciting and unique two-week theme-based classroom course for ages 4 -16. Kids will develop creativity, life skills and build confidence for a global world! Our Summer Camp is the perfect balance of learning, engagement, and fun. It is a chance for children to